Our Travels
Art & Soul Tours
Since 1998, Deb Colburn of NOMAD and Julia Zagar of the "Eyes Gallery" of Philadelphia have combined their 50+ years of expert experience, knowledge and love for the art and culture of the world to share with fellow travelers. Traveling in a small group, you'll get to experience each country as only we know it - combining art, culture, shopping and lots of fun! We visit all the best places, including artisans in their homes, small villages, regional fiestas, off-beat museums and markets as well as tour archaeological sites. You'll get to take part in cooking classes, meet with experts in various fields of anthropology and much more.
Quito, Otavalo & Cuenca!
Art & Soul Tour of Ecuador – February 2020

A journey to the center of the Earth!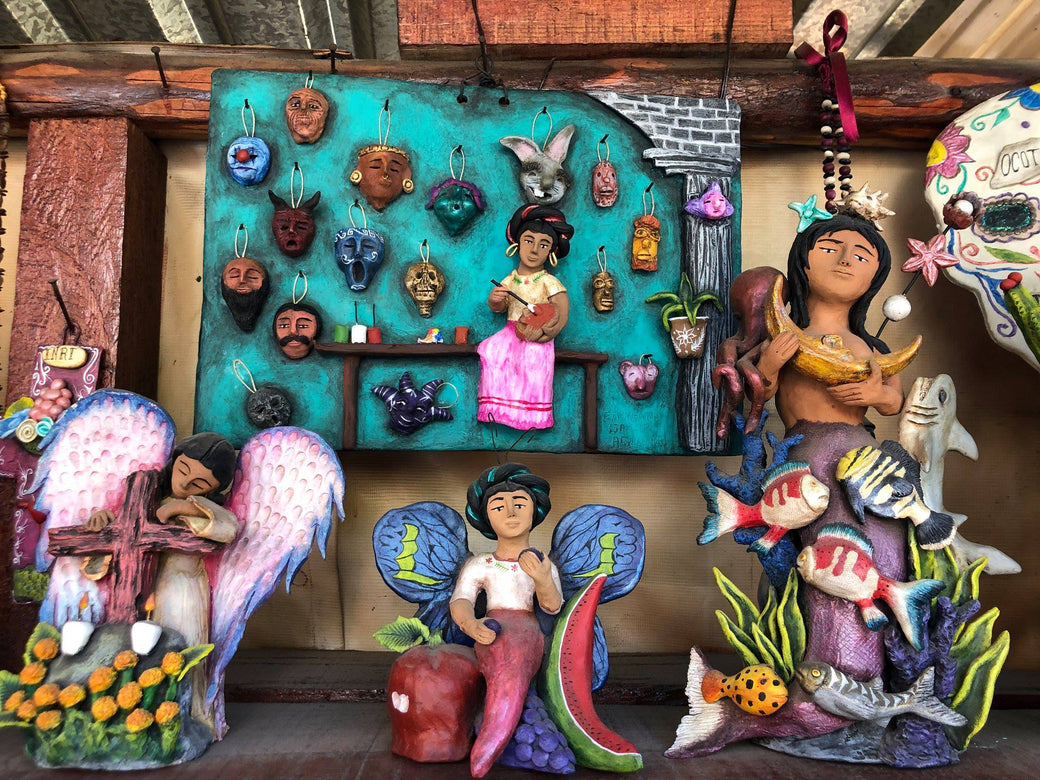 OAXACA & MERIDA!
Art & Soul Tour of Mexico - February 2019
A wonderful trip with great travelers!