News
Posted by Deb Colburn on
Posted by Deb Colburn on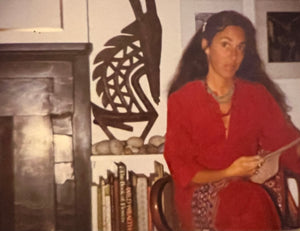 Learn about the woman who started Blue Jaguar Studios!
With nearly 60 years of experience Elena Solow creates pieces using sterling silver, colorful beads, and semi-precious stones.  Elena has been able to create these incredibly light-weight earrings that move with elegance. 
Posted by Deb Colburn on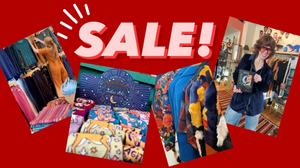 Now - New Year's Eve    Take 30% off all clothing purchased!!    SNEAK PEAK OF SOME CLOTHING GOODIES WE HAVE WAITING FOR YOU!     
Posted by Deb Colburn on
We are staying open to make sure you can get everything you need in time for the holidays!
Saturday, December 17th

10:00 am - 7:00 pm

Sunday, December 18th

11:00 am - 6:00 pm

Monday, December 19th

10:00 am - 6:00 pm

Tuesday, December 20th

10:00 am - 6:00 pm

Wednesday, December 21st

10:00 am - 7:00 pm

Thursday, December 22nd

10:00 am - 8:00 pm

Friday, December 23rd

10:00 am - 8:00 pm

Saturday, December 24th 

Christmas Eve

10:00 am - 4:00 pm

Sunday, December 25th 

Christmas Day

Closed
Posted by Deb Colburn on
---